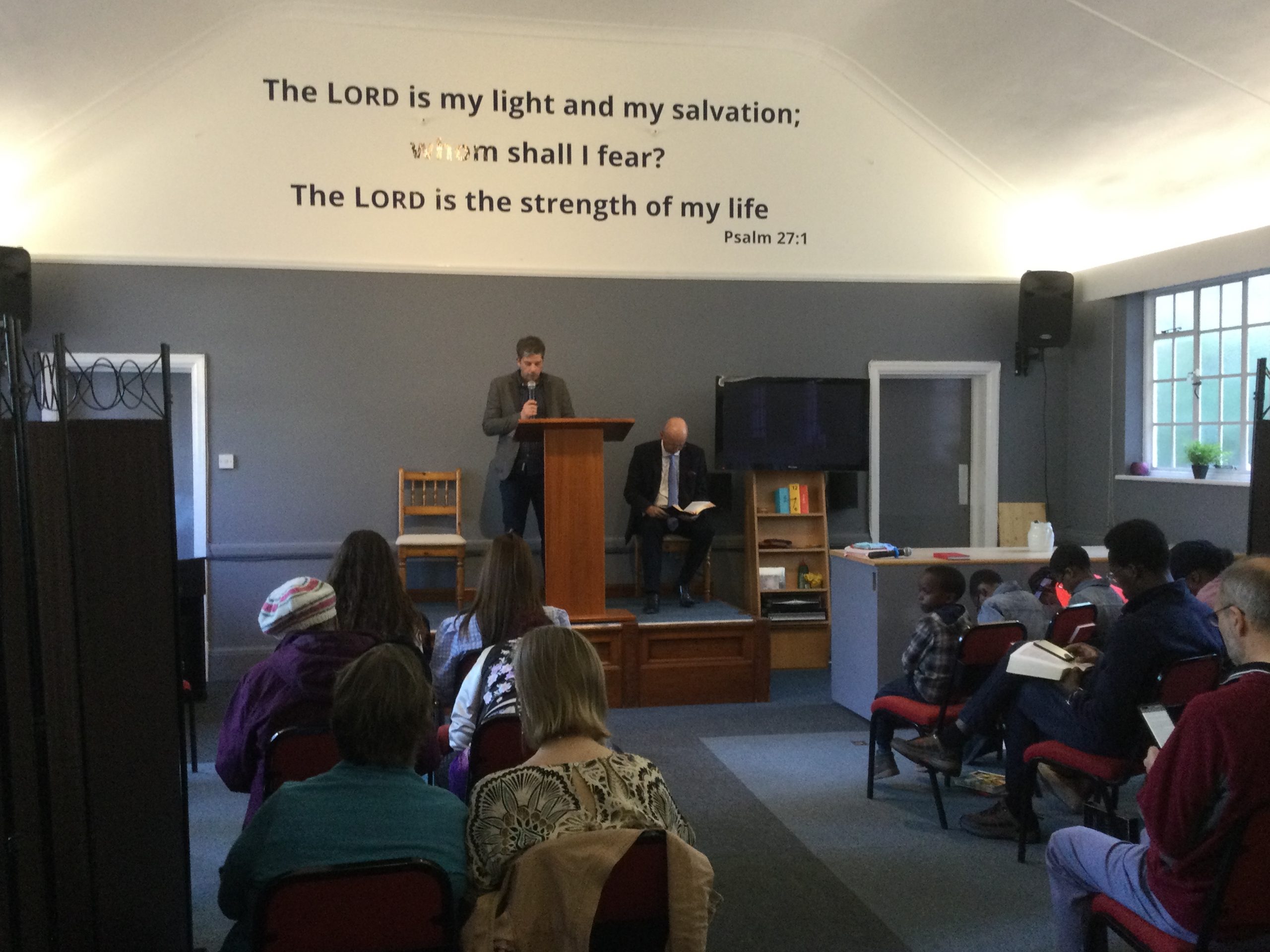 By Travis Snode
Yesterday's message was taken from the words of John the Baptist, 'He (Christ) must increase, but I must decrease' (John 3:30). These words encapsulate the purpose of every Christian. We should be living our lives to promote Jesus Christ, and we should be willing to decrease to make that happen. You can watch the video recording of last night's service here.
Our service last night was bittersweet as we said goodbye to the Maldon Road Chapel after just a short time of meeting there. We are thankful for the opportunity to use this lovely building to get started. As we move on, we are confident in the Lord's leading and we are grateful for the Lord's blessing:
A number of visitors have attended the services recently.
Quite a few people have watched our services online.
Several of our folks have been able to have some good gospel conversations recently.
The Lord has provided us with a new venue to use in Colchester at The Headgate Theatre.
A wonderful spirit of worship and fellowship.
As we approach this new phase of ministry, we want to remind you of a couple things.
Our Bible study will now take place on Tuesday evenings at 7.30pm. Join us this Tuesday, 1 June in The Rehearsal Room at The Headgate Theatre.
Our Wednesday morning prayer meeting is on hold for now, but we hope to resume soon.
Our Sunday evening worship service will normally be at The Headgate Theatre with the exception of this coming Sunday, 6 June and Sunday, 27 June. This coming Sunday, 6 June, we will be meeting at a temporary location, Headgate House, which is located above N.C. News, 3 Headgate, Colchester, CO1 1NU. To access this location, walk up Headgate to Head St and turn left just past N.C. News onto Church Walk. You will see the entrance to where we are meeting upstairs about 20 meters on your left. Use this link to take you to where the entrance is. For any questions, Phone Pastor Travis on 07772 206876.