Our History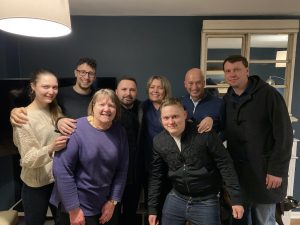 In October 2019, while on a trip to Israel, a couple of Christians from Colchester developed a burden to start a new gospel-focused church in Colchester, After some discussions with various godly men including Pastor Derrick Morlan from Crown Christian Heritage Trust, a Bible study was held in March 2020. The very next week, England locked down due to Covid and placed the church-plant on a temporary hold.
In October 2020, a new partnership was formed with Pastor Travis Snode from Vision Baptist Mission, a charity dedicated to church-planting in the United Kingdom. Travis agreed to serve as pastor of the new church, and Andrew Franklin agreed to help lead the church-plant as well.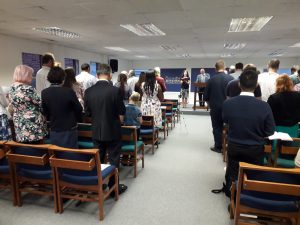 The first online Bible study of the newly named "The Colchester Mission" ("The Mission") was held on 19 November 2020. The first Sunday service was held on 25 April 2021, and the official opening service was held on 19 September 2020 with a number of friends from various churches attending to support the new church.
In October 2021, Pastor Travis announced his decision to return to America in August 2022 to serve as General Director of Vision Baptist Missions, Inc. Despite this change in leadership and many other challenges, the Mission has seen the Lord bless in wonderful ways. Every week, about 15-25 people gather to study the Bible, worship God, and share the gospel.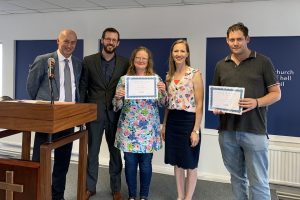 The goal of the Colchester Mission from the beginning has been to impact lives through the gospel. Though Christ is the real Judge of any ministry, the leadership of The Mission believes that a number of lives have been positively impacted through the ministry of the gospel as preached at The Mission. As evidence of God's blessing, two new believers in Christ were baptised on Sunday, 31 July 2022!