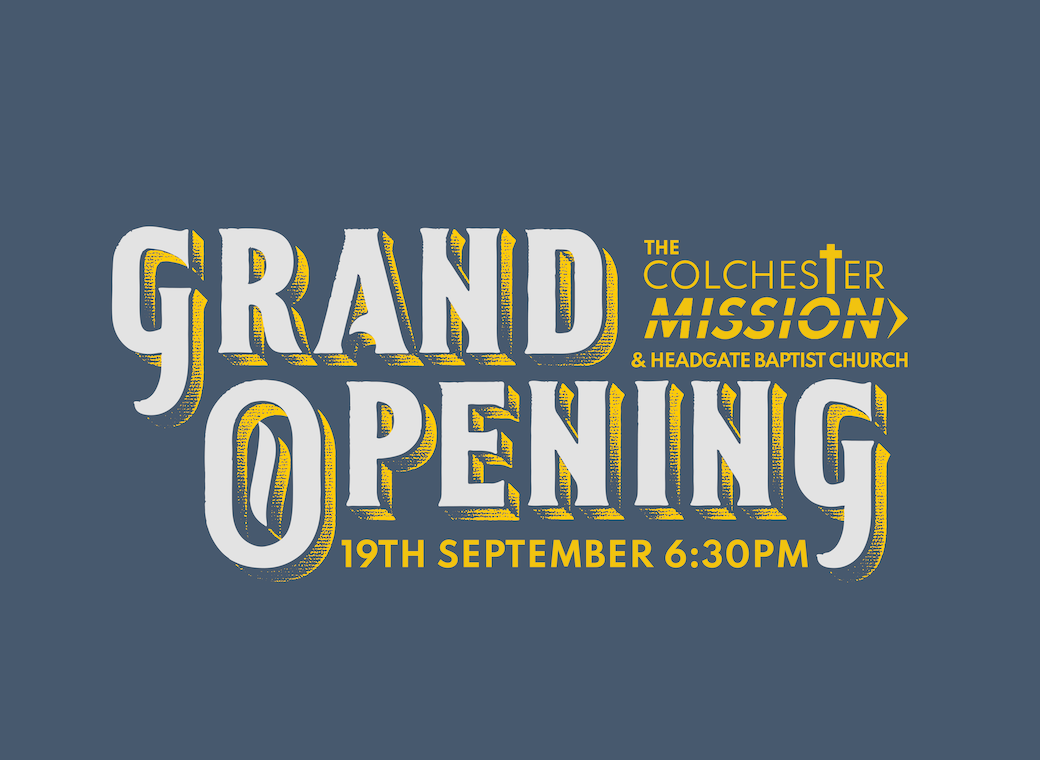 On Sunday evening, 19th September at 6.30pm, we will have our Grand Opening Service.
We are very excited to celebrate what God has done and to have various friends and visitors with us for this special occasion.
We hope that all of you who have supported the opening of Headgate Baptist Church and The Colchester Mission will plan to be with us. After the service, we will have a cup of tea and cake and a time of fellowship.
Please note that, because of this special occasion, there will be no 5.30pm small group session.
We are located at: Upper Headgate House, Church Walk, Colchester, CO1 1NS. The way you access this location is to walk up Headgate to Head St and turn left just past N.C. News onto Church Walk. You will see the entrance to where we are meeting upstairs about 20 meters on your left. (Please be advised that there is one flight of stairs up to this meeting room.)
If coming by car, parking on the surrounding streets is limited so we recommend using Butt Road Car Park or St Mary's Multi-Storey Car Park.
If you have any questions, feel free to contact us on 01206 638558.